Gail E. Miller Top Winning Junior Handler Award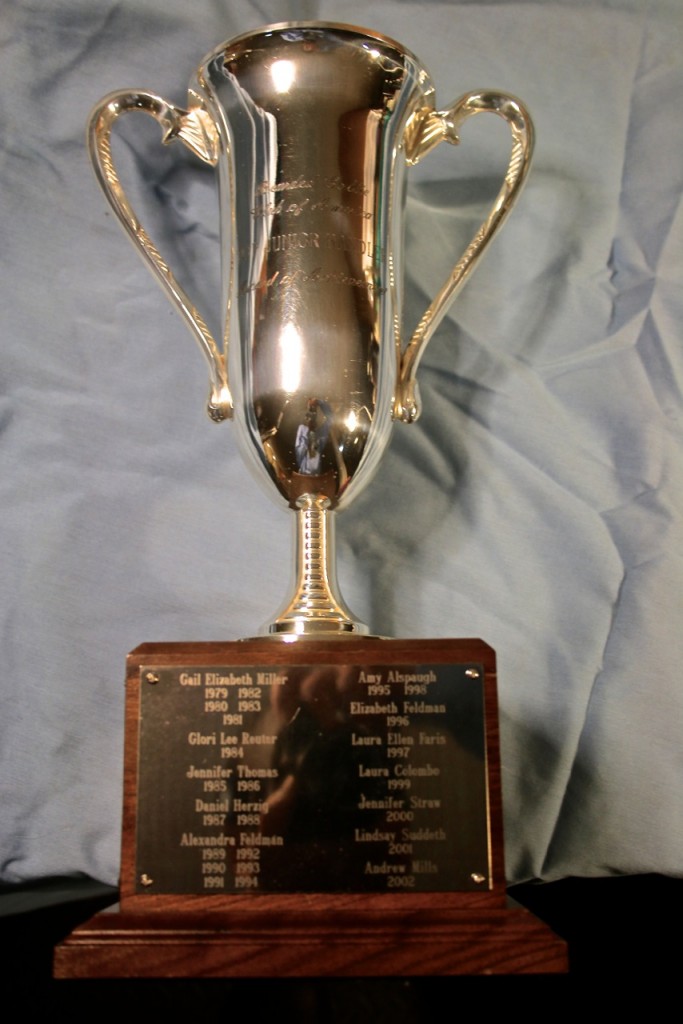 Gail E. Miller High Scoring Junior Handler Trophy will be presented to the high scoring junior
handler of a bearded collie at AKC-licensed shows during the past year. This award, consisting of a 16-
inch silver loving cup on a wooden base with the top juniors' names engraved on plates surrounding the
base, shall be computed as follows:
4 points for 1st place
2 points for 3rd place
3 points for 2nd place
1 point for 4th place
One additional point shall also be awarded for each junior handler defeated per show, including those
defeated in other junior showmanship classes by virtue of winning best junior handler.
In addition to the trophy, a scholarship in the amount of $250 will be awarded annually to the individual
receiving this award. The recipient will also receive a print of a watercolor painting, offered and
financed by private funds.